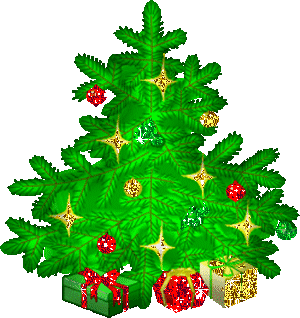 Welcome to *American Christmas*, the holiday radio station of America. We are broadcasting every year from November 18th to December 26th. The rest of the year we are American Sixties Radio, the radio station dedicated to the 60's music of America.

Christmas music has always been an important part of the holidays at our house. *American Christmas* exists to share our favorite music with you. We feature the best North American Christmas songs from 1941 to today with a few favorites from across the pond thrown in. From old favorites like Bing Crosby, Judy Garland, Johnny Mathis, Tony Bennett, Barbra Streisand, Tennesse Ernie Ford, Andy Williams, Perry Como, June Christy, Peggy Lee, Dean Martin, Lena Horne, Jo Stafford, Gene Autry, Mel Torme, Doris Day, Burl Ives, Harry Belafonte and Nat King Cole to the rock and roll classics like Elvis Presley, Bobby Vinton, The Beach Boys and Brenda Lee to the new classics like Neil Diamond, Natalie Cole, Kenny G, Dolly Parton, Roger Whittaker, Vanessa Williams and the Carpenters. We play all the great classics of the Christmas season including songs from famous Christmas television specials and movies.

We play also great Canadian artists like Anne Murray, Celine Dion, Loreena McKennitt, Sarah McLachlan and Michelle Wright without forgetting the newer artists like Hilary Duff, Christina Aguilera, Jessica Simpson, Faith Hill, Josh Groban, Martina McBride and Mariah Carey. Another important part of our Christmas memories are songs from popular holiday specials like the Charlie Brown Christmas soundtrack by the unforgettable Vince Guaraldi Trio or songs from old Rankin & Bass television shows like Rudolph the Red-Nosed Reindeer, The Year Without a Santa Claus, Frosty the Snowman or Santa Claus is Comin' to Town.
*American Christmas* adds new recent recordings every year from mainstream artists like Michael Bublť, Bob Dylan, Justin Bieber, Wilson Phillips, Annie Lennox, She & Him, Andrea Bocelli, Rod Stewart, Jewel, Idina Menzel, Darius Rucker, Renee Fleming, Dave Koz, and more. Every year also, independant artists submit their songs to us and after careful selection some are added to our rotation and are enjoyed as old friends by our listeners for years to come. So enjoy the program and tell your friends about us!

Support this station and listen ad-free
Our holiday station is very popular, so don't be locked out!
Take a preferred membership now!
Warm thanks to the more than 192,000 listeners from 181 countries who tuned-in to *American Christmas* during the 2013 holiday season.
Visitors Locations Map

Animated circles indicate those currently visiting our website.
Green dots indicate those who have visited our website in the past.
Now playing on *American Christmas*

Click the ornament icon at the bottom-left corner of the album cover to toggle the display between our three channels (USA, International, VIP).
Share *American Christmas*

Movie soundtracks are part of our program too like the wonderful John Williams score for the Home Alone movies or Alan Silvestri's Polar Express. Finally, we also feature sacred music from the Our Daily Bread ministries to complete our offering. Come and listen like you would at our house. We hope you enjoy the program!
Try our sister station Radio *Neige-Folle* that plays French Christmas songs during the holiday season. You will hear songs from the French repertoire as well as old favorites sung in French.

This radio broadcast is a labor of love but it does cost a lot of money to pay for streaming and royalties. A little help from our listeners is always appreciated by becoming a Live365 VIP member. The station operates on a non-for-profit basis. All monies raised are going into the broadcast. Thank you!